For over 50 years, members of the Flying Dentists Association have been dedicated to utilizing the skill sets of dentists and pilots to serve the less fortunate, locally and abroad. Our volunteers offer their services at local Missions of Mercy and Remote Area Medical Missions on a regular basis and routinely travel abroad to third world countries to help the needy. FDA members also participate in non-dental charity activities including compassion flights with Angel Flight, Wings Flights of Hope and Young Eagle rallies, where we introduce kids to the world of flight.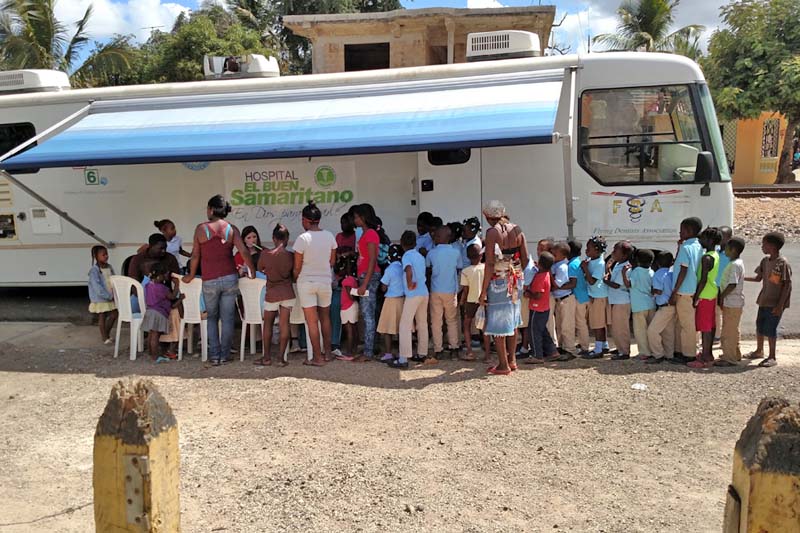 We have the organizational skills and connections that allow us to assist many charity mission activities. Our mission foundation has purchased support items from generators and dental units to life rafts, which assist our members with their mission activities. Along with the fellowship, continuing education and family friendly activities, our mission opportunities make the Flying Dentists Association an outstanding association for the dentist who loves to fly.
Each year FDA members and family, along with dental students and other volunteers, travel to La Romana in the Dominican Republic to treat the less fortunate in the Haitian migrant camps that are set up for the workers to live in, while they harvest the sugar cane. Each day they travel from their lodging and set up a clinic in a one room church or school. Treatments consists of extractions, restorations, hygiene and preventative treatments.